Entreprise – Le parquet comme adn
Arträd (Multisol Parquets SA) provides efficient solutions for installing, finishing and maintaining parquet flooring since 1978 in Geneva, in the French-speaking Switzerland and in Switzerland more widely. Benefitting from a vast experience, our flooring business is pleased to offer you more than 30 years of technical expertise and professional know-how.
Three former employees of Multisol SA took over the management of the company in 2008. Since then, they've been pursuing to share their passion for wooden floors and their by-products.
Now established independently in Carouge and called Arträd, the company makes a point to offer you the best products and services with the continuous effort in ensuring quality and modernity.
Besides floor installing, Arträd exhibits on over 300m2 including a magnificent showroom with all the different types of parquet flooring, wood species and finishes.

Quality
Quality
To bring you the interior of your dreams, we offer prime quality parquet flooring solutions. We make a point of working with trusted suppliers to provide you with the finest raw materials. Services
Services
And because there are almost as many types of parquet as there are different tastes, we listen to you and give you the necessary advice to help you create a personalized living environment, which suit you and your lifestyle.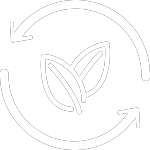 Quality label and sustainable development
Quality label and sustainable development
Operating as an ethical and responsible company, we are committed to using raw materials to comply with the current European and Swiss environmental standards like the FSC label and PEFC certification.

Variety
Variety
Our company offers a full range of parquet floors. Native, exotic wood species, solid and multilayer parquet, laminated flooring and wood… take your pick from among many and varied products.

Responsiveness
Responsiveness
Our various teams specialised in consulting, laying and maintaining parquet flooring are always on hand to take charge of your projects and ensure your flooring is installed with professionalism and within the required deadlines. Excellent value
for money
Excellent value
for money
We guarantee that our prices reflect the professional services that we offer. We strive to bring you parquet floors and services that offer a complete satisfaction.